The CARLA organisation is delighted to announce today that Synkrotron has joined the CARLA consortium as a valued sponsor. Synkrotron's CTO, Dr. Yuxi Pan, will join the CARLA consortium board to represent the company, alongside existing representatives from Intel, Toyota Research Institute, Futurewei and NVIDIA.
Synkrotron (formerly GuardStrike) offers powerful solutions for accelerating autonomous driving R&D. Their software products and solutions unify multiple aspects of the autonomous driving R&D pipeline, streamlining the collection, exchange and ingestion of data from real-world traffic scenarios, 3D assets, environments and maps into their world-class simulation platform, built on top of the CARLA simulator.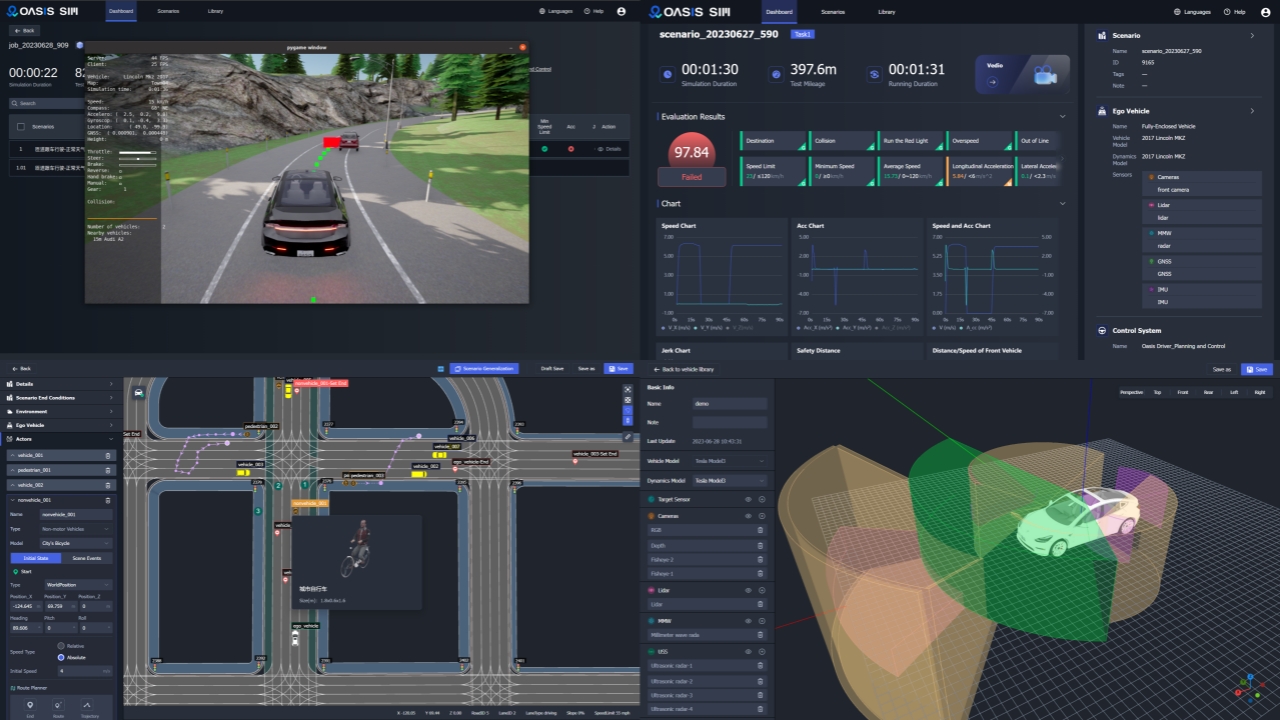 Synkrotron's Oasis simulation platform enables the rapid creation of traffic scenarios through a user-friendly graphical scenario editor and an accompanying automated scenario generation toolbox. These functionalities help provide coverage for safety-critical scenarios with a minimum of work. To improve the fidelity of the simulation, the platform adds physically realistic and AI-based sensor models as well as data-driven traffic simulations. The entire platform can be scaled with concurrency through the cloud infrastructure.
Synkrotron deliver their solutions to OEMs and academic research laboratories worldwide, giving them a deep understanding of the industry's simulation requirements. Their industry knowledge will serve as a considerable addition to the CARLA consortium, expertly guiding the CARLA roadmap as the industry evolves.
Dr. James Yang, founder and CEO of Synkrotron, states: "We believe a partnership between CARLA and Synkrotron will not only benefit CARLA's user community but also the industry as a whole, serving customers who need technical support and customized simulation solutions. Besides adding new features that are open-sourced, our team is committed to provide valuable services and advanced features to augment CARLA's functionality."
Synkrotron have been a valued contributor to the CARLA ecosystem for several years, sponsoring the CARLA Leaderboard and making a significant code contribution to both the Leaderboard and CARLA repositories. Their addition to the consortium will be an ongoing benefit to the CARLA ecosystem.
We are pleased to welcome Synkrotron into the CARLA consortium and look forward to the future of the partnership!
---